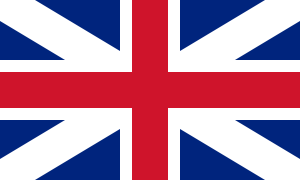 STUDY IN UK:
The UK has a well-deserved reputation world-wide for providing high quality higher education. UK education has a unique reputation which will give you a head start in your career. UK qualifications are recognized all over the world. UK institutions follow one of the best quality standards in the world. The British government rates Universities, Colleges, and Schools periodically and ranks them between one and five.
A UK qualification is recognised and respected globally. There are over 450,000 international students from all corners of the world studying in the UK. These ambassadors of UK education return to their countries upon graduation and move on to successful careers. UK graduates are also in high demand from major corporates globally.
Quality standards for UK programmes are among the highest in the world. The quality is assured by government supported agencies and stringent assessment mechanisms. The rigorous internal and external quality assurance systems in place lead to published ratings and reports which are available though the Quality Assurance Agency website (www.qaa.ac.uk).
The UK education system has attracted many international students who have gone on to become global financial leaders, leading politicians and thinkers who have had an important influence on the world. These include Bill Clinton, Desmond Tutu, Imran Khan, Deng Yaping, Mahatma Gandhi and Dr. Manmohan Singh.
There are thousands of courses covering hundreds of subjects in many different combinations and so students will be able to find exactly what they require. The diverse range of courses is also matched by the wide range of institutions that give students a varied choice to find the most suitable study environment for them.
The UK has a long tradition as a leader in scientific and creative innovation and has been the recipient of the second highest number of Nobel Prizes in the world. Students coming to study scientific and technical subjects in the UK will benefit from learning alongside some of the world's top intellectual achievers.
The UK learning experience allows students independent thought, encourages proactive problem-solving skills, enables development of intellectual skills and empowers creative and effective thinking. These skills are recognised by employers as the qualities needed to meet the requirements of the global economy and to succeed in a competitive job market.
The distinct advantage that the UK education system has is the fact that the duration of most of the undergraduate honours degrees is 3 years and the taught Masters courses is 1-2 years. Due to the shorter duration students will be able to save on both tuition fees and living costs and also get a head start on working life as they will graduate earlier.
The UK has been welcoming international students from over 100 countries for generations. It has one of the world's lowest drop-out rates due to a comprehensive support system in place for international students. This includes a dedicated international office, international student societies, planned social activities, academic support and a personal tutor.
The UK is an ideal base from which students can explore the rest of Europe. The excellent road, rail and air links allow inexpensive and hassle-free travel. The International Student Identity Card allows students to benefit from special discounted rates while sightseeing. Travel to Europe will also give them the opportunity to learn about different cultures and lifestyles.